Environmental Management System (ISO 14001:2015)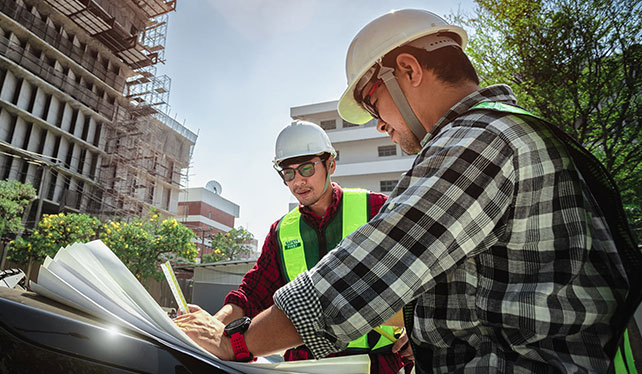 B) Environmental Management System (ISO 14001:2015)
Today's environmental management is tomorrow's success.
ISO 14001 is the world's best-known environmental management system (EMS) standard. The standard provides a systematic framework to help organizations identify and reduce any harmful effects of production on the environment. By incorporating sustainability into the management system processes, the ISO 14001 standard helps organizations be more economical and conscious of the future of the environment and their business.
Environmental compliance is vital if your business is to be competitive today and remain so tomorrow.
Focus on the world around us.
ISO 14001 is an international standard related to environmental management systems. Since the standard is neither industry nor product-specific, it may be used by virtually any organization that provides a product or service. The standard takes strives to understand an organization's context in order to better manage environmental risks and to systematically identify cost effective alternatives to wasteful business practices. ISO 14001 can help your organization to develop processes to lower energy and raw materials use, reduce waste and pollution, and mitigate risks of accidents and emergency situations.
Your operations will not only be more environmentally friendly but more efficient and profitable. The 2015 edition of the standard has been written using a new high-level structure found in all new management systems standards allowing for easy integration with other standards within an organization's management system. The standard better helps small and medium sized businesses control environmental effects in the supply chain, engage stakeholders, and communicate EMS efforts externally. In today's global marketplace, it is more important than ever that we all do our part to protect the environment around us and mitigate the risks associated with production of goods and services.
Whether you are a small business or a global corporation, ISO 14001 certification sends a clear message wherever you may do business. Certification increases confidence in your company, enhancing your competitiveness in all of the world's local marketplaces.
How Interface-NRM Pakistan can help:
The ISO 14001 is an internationally standard for Environmental management. It is becoming increasingly important for organizations to show that they are dedicated to reducing their impact on the environment; ISO 14001 Certification is the most effective way for your company to do this.
A reduction in waste and consumption plus an increase in recycling leading to long-term cost savings.
Effective and efficient management of environmental risk.
Compliance with current legislation and environmental regulations.
Highlights to customers and suppliers that you are an environmental friendly organization.
ISO 14001 Certification led to a reduction in insurance costs.
Competitive advantage ISO 14001 Certification can enhance your reputation, attracting new customers to your organization.